Find yourself first, like yourself first, love yourself first, put yourself first & everything else will fall into place as you travel through life!
I am on a Living This Life Mission and as a passionate World Traveler and Travel Agent, I've touched the Great Pyramids, walked the staircase to Acropolis, bathed in Ghana's Slave River, sailed the Nile, chased Cheetahs across the Maasai Mira, marveled at the beauty of La Sagrada Familia and basked in the City of Lights at the base of the Eiffel Tower! There is nothing more life changing than traveling the world! – Wanda Thomas
40 Plus & On A Living This Life Mission through travel
Who You Calling Middle-Aged?
Michelle Obama, Angela Bassett, Viola Davis, Kamala Harris, Tamron Hall, Regina King, Serena Williams are all in that sweet spot of 40 – 65 which they call middle-age; but honey, call it what you want to cause We Ain't Dead Yet and we are still Living This Life To The Fullest through travel. 
Sure, life with our aging parents, college kids, demanding jobs, retirement planning and our own health issues leave us no time to recover before another shoe falls and we often feel like we are running a breathless race but honey, We Ain't Dead Yet! 
We are married, single, divorced, widowed and over relationships in general but we aren't defined by a status because we are self-confident; self-assured; and filled with self-love!
If you can relate Sis, then you're home!
We are building a travel tribe of graceful, dignified, classy and supportive sisters that know who they are and know what matters most in their lives and refuse to compromise self care and/or self priorities at any price.
We have come to realize that the greatest gift that we can give this world is to love ourselves first and to LIVE LIFE TO THE FULLEST EVERYDAY through travel and more!
We are in our zone and a force to be reckoned with! We ain't bout no drama and no mess!
WE ARE TOO BLESSED!!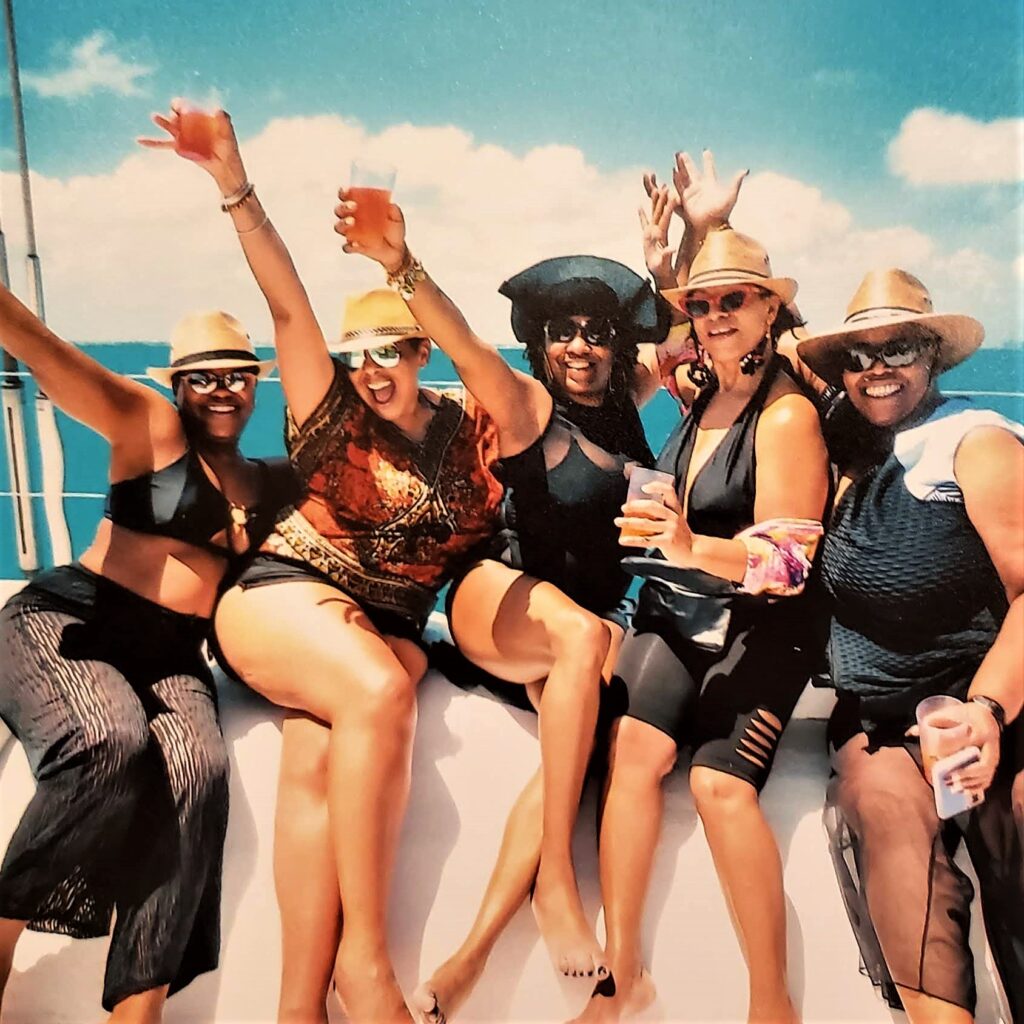 Living Life to the fullest
spotlight Travel Journeys
Traveling to Ghana is a life changing experience! In America, Black History seems to always begin with slavery but there is so much more to the African experience and our ancestry. To walk the path of our ancestors as they were lead to their last bath before being sold and branded and sent to sea never to see the motherland again, tears your heart apart. To hear the story of the brutal journey they walked for hundreds of miles through wild animal infested jungles leaves you numb from head to toe; however, putting the puzzle pieces together of how Kwame Nkrumah, MLK, W.E.B. Dubois, Malcolm X and Muhammad Ali are all tied together fills your heart with and overwhelming feeling of gratitude and heartfelt thanks for where we have come from as a people.


We will immerse you in the culture of South Africa. You'll experience the amazing beauty that is Africa and be greeted by the sights of Table Mountain which is over 260 million years old. You can hike to the flat-topped mountain for spectacular views overlooking Cape Town or simply marvel at the sight of this massive creation from afar.
You will indulge in the sweet wines of the oldest wine industry outside of Europe as this specific region boasts ideal climate for vineyards filled with rows and rows of grapes to be turned into delicious Chenin Blancs or, depending on what you like, a fantastic Pinot Noir. It's worth spending the time to take in the stunning landscape while eating some of the best gourmet food around.
And of course, you will be amazed by the spectacular wildlife. You will see the world's largest land mammal, the elephant and seek to see the fastest land animal, the cheetah. 
Laying my hands on the Pyramids of Egypt was nothing less than spiritual. Only God could have been in the details for creation of such amazing structures during a time without the modern advances of today.
Sailing down the Nile was one of the most peaceful and serene experiences of my life and undeniably one of the most beautiful experiences. Join us for another amazing Egyptian journey.


Dubai has everything your heart might desire from travel. You will explore a glamorous, fascinating and exotic destination; Leave the status quo behind; Gain a new perspective on what the world has to offer; Enjoy exciting, high-spirited and awe-inspiring nightlife; Experience unimaginable volumes of jaw-dropping shopping options; Experience mouthwatering culinary and gastronomy options from over 90 plus countries at Dubai's version of the World Fair – The Dubai Expo; enjoy camel trekking and sandboarding, and enjoy all of this with a group of unbiased, fun-loving, mature, energetic and adventure seeking males and females!
Connect with nature, discover the beauty of the wilderness on a wildlife excursion, view glaciers, see the Aurora, go whale watching and so much more on this fabulous Alaskan Cruise. 
Alaska is truly the last frontier and imagine being up close and personal with a glacier that is 7 miles wide, 350 ft high above water and 250 feet below water. 
Join us on Holland America where the service and amenities offered can't be beat and where you will have an immersive Alaskan Experience with incredible excursions ranging from culture, food, wildlife and more. 
Greece is a beautiful destination with over 3 million in population and a mixture of Modern, Neo-Classical, Past and Present all in one country. 
The Greek Islands of Athens, Santorini, and Mykonos are consider the Cyclades. The Cyclades is the most famous group of island in the Aegean and includes some of the most beautiful islands in the Mediterranean! It is said that the charming white and blue colored Cycladic architecture, the traditional lifestyle, an amazing coastline and excellent sandy beaches all form a harmonious blend, making a trip to Cyclades truly unique. 
Today, millions of Greek and foreign travelers visit the Cyclades islands, looking for bright sunshine and beautiful amazingly blue waters to create the perfect spot for the perfect vacation! 


Experience stories of the People Past & Present - Heritage Travel
Black History is American History
Peace, Tranquility & renewal
You'll experience the opulence and beauty of an Arabian Desert sunset; You'll travel across the golden Arabian sands atop a legendary, kind and gentle Arabian camel; and laugh until you cry as your adrenalin sores while you glide down an Arabian desert sand dune on a sand surfer. 
Bathe in the turquoise waters of paradise isolated from the world as you know it; Shop till you drop in the largest mall in the world with over 1200 stores; Experience unique and one of a kind landmarks and adventures; Become one with the beauty of the Indian Ocean, while finding peace in the beauty of being alone but yet not alone in the isolation of emerald waters and beautiful beaches that stretch as far as your eye can see.
Come unplug! 
Our Dubai/Maldives 2023 journey will provide it all! 


Bathe in the turquoise waters of paradise isolated from the world as you know it; Shop till you drop in the largest mall in the world with over 1200 stores; Experience unique and one of a kind landmarks and adventures; Become one with the beauty of the Indian Ocean, while finding peace in the beauty of being alone but yet not alone in the isolation of emerald waters and beautiful beaches that stretch as far as your eye can see. 
Come unplug! 
Our Maldives 2023 journey will provide an all-inclusive unforgettable adventure in paradise! 


Forget about the worries of everyday life and escape to the enchanting islands of Tahiti and Bora Bora. Here, lush volcanic peaks rise up from the endless turquoise expanse of the South Pacific, providing you with a spectacular setting for your idyllic getaway in Polynesian paradise.
Join us for for a visit to the largest island in the Polynesian which was formed from volcanic activity. Enjoy this beautiful island which is surrounded by coral reefs, black sand beaches, lush rainforests, deep valleys, high waterfalls, clear streams and rivers.
Let someone else cook the meal and clean the dishes on this amazing holiday journey. 
Why not have a relaxed holiday with the family while visiting new places and not worrying about what to buy for your love ones. Let the joy of family togetherness in new destinations be a gift to all! 
Travel with 2BusyNot2Travel and experience quality service, accommodation and group leadership. Leave the emotional distress of changing family relationships, responsibilities of care for an aging parent, demanding and impossible work demands and, non-stop life events behind. Find your time to breathe and let us handle the travel details where you don't have to lift a finger. Let us help you laugh until you cry and relax like you never have before. We'll plan the perfect atmosphere, arrange a spot with a great sunset and fabulous sunrise and most of all, surround you with other women just like you that understand your life journey like no other. Let 2BusyNot2Travel™ salute you! 
Paris is certainly everything you imagined and more while London is home to world-class restaurants, an unparalleled music scene, and some seriously rich history.
Paris & London are not just perfect settings for novels, but also for a vacation filled with fun, adventure, and memories
Paris is a city unlike any other. It is overflowing with culture, history, and beauty. And while people travel to Paris to see the Louvre, climb the Eiffel Tower, or see Notre-Dame, the real magic is found in the streets. Here, the ins and outs of daily life play out — chic women on bikes pedal their children to school, artists post up in cafés with a notebook, and both young and old line up morning and evening for a fresh baguette from the neighborhood boulangerie. It is likely everything you imagined, and then a bit more — because while Paris is a city with a strong cultural identity, it also houses people from all over the world who add their own culture and customs into the mix. This is why a visit to Paris' top sights is simply not enough — to truly get a sense of the city, take to the streets where the essence and enchantment of Paris is most felt.

Living Life to the fullest
Kelly N. Turner
Commercial Real Estate Broker
From beginning to end, my experience was very personable, professional, and very detailed. Wanda's personality is very sincere and passionate for living your best life in travel. She is detailed oriented and always looking for ways to serve you the best travel experience available. She and her team provides exceptional service from A to Z..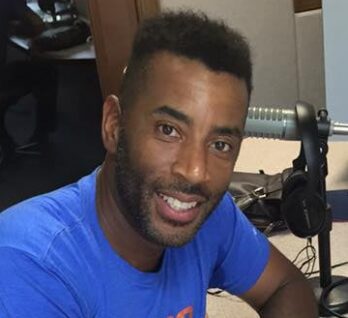 Matt Talford
Author and Realtor
Wanda is the most professional, courteous and thorough travel agent I have ever worked with.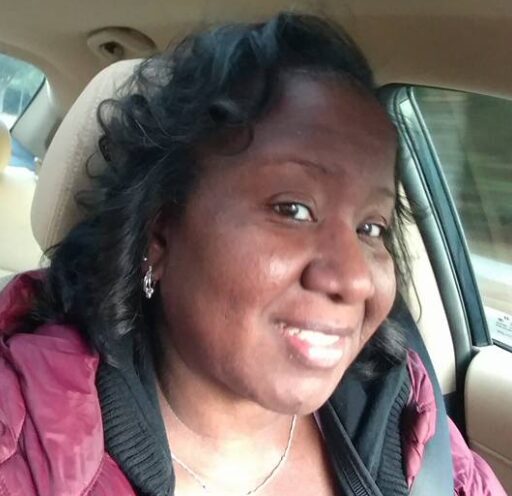 Cynthia Dozier
Traveler
Wanda is very thorough in her travel planning, answers repeat questions with patience, and is a pleasure to work with. She also truly listens to your wishes. I traveled with her on my birthday cruise and I was very surprised when I arrived in my cabin to find birthday celebration decorations and goodies.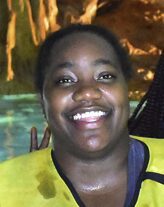 Tanovia Matthews
Project Manager
Wanda is always a pleasure to work with. She is friendly, professional and well informed. Wanda always efficiently deals with any travel issues we have even if they occur last minute. Every trip we have planned with her has been excellent.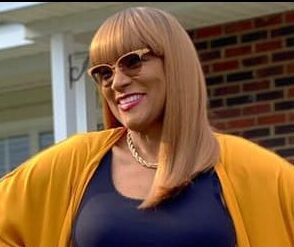 Kathy P. Hall
Author & Educator
The owner, Wanda Thomas, is an excellent travel agent who accompanies her clients on the trips as a concierge. We just came back from a two-week European trip, where we visited 5 cities in 4 countries. There were no problems at all! Everything was planned and coordinated down to the last detail. When you have planes, Eurotrains, tour buses, hotels, tour guides and hosts, all in place and awaiting your arrival to every designation, you have accomplished no small feat. I will travel with this company again, and I highly recommended their services to anyone who takes a trip in the future! Kathy P. Hall
Living Life to the fullest
Australia - Down Under
Jan 2024
Join Our Travel Sisterhood
Travel with Other Happy, Authentic & Mature Women