I am my sister's keeper, I am her confidant, I am her protector, I am her supporter in all things, I am her friend and her shoulder to lean on. I am my sister's keeper. 
~Wanda Thomas
2BusyNot2Travel is a group travel specialist focused on the mature, imperfect, unbiased women of the world with a goal to change the cognitive bias present among and outside the sisterhood of women of the world through travel. 
Our purpose is to Live Life to the Fullest in Full Color.
Our passion is traveling throughout the world, cultivating and escorting group travel that provides cognitive, behavioral and cultural growth for our sisters of the world which will leave them with memorable life altering travel experiences that strengthen the bonds of sisterhood.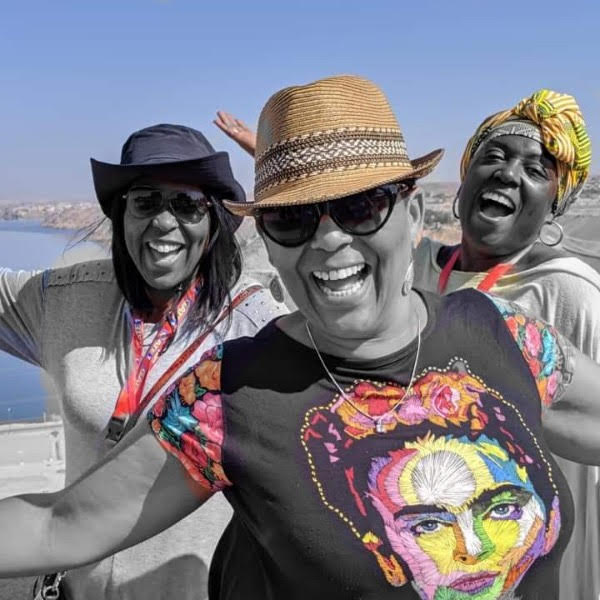 From beginning to end, my experience was very personable, professional, and very detailed. Wanda's personality is very sincere and passionate for living your best life in travel. She is detailed oriented and always looking for ways to serve you the best travel experience available. She and her team provide exceptional service from A to Z.
The owner, Wanda Thomas, is an excellent travel agent who accompanies her clients on the trips as a concierge. We just came back from a two-week European trip, where we visited 5 cities in 4 countries. There were no problems at all! Everything was planned and coordinated down to the last detail. When you have planes, Eurotrains, tour buses, hotels, tour guides and hosts, all in place and awaiting your arrival to every designation, you have accomplished no small feat. I will travel with this company again, and I highly recommended their services to anyone who takes a trip in the future!
Amazing trip to Greece! Planned and executed to perfection by 2BusyNot2travel! The only travel agent you'll ever need!